Carson Wood CAP Property Management Services, Inc:
303-832-2971 Office (8:00am–4:00pm M-F)
303-215-3087 After hours emergency paging
303-369-0801 Fax
Email: carson.wood@capmanagement.com
Website: capmanagement.com
Keystone Owner Portal — The portal allows homeowners to view their account payment history, access CIC documents, update their contact information, view a directory of the community, and view the status of maintenance requests. Use the account number appearing on your statement to sign up for a Caliber account.
All residents of Pebble Creek should read the Rules and Regulations which were updated in September 2020 — owners, landlords, and/or renters.
See the Keystone Owner Portal for new and/or additional HOA policy documents.
Beginning February 20th, 2019, monthly HOA Meetings are tentatively scheduled for the 3rd Wednesday each month at 6:30pm at the clubhouse. Meeting dates in November and December may change due to the holidays. Notices of meetings are posted on the website News page, near mailboxes, and at the clubhouse. Residents and unit owners are invited to attend. If you wish to speak during open session, please state your name and unit number prior to expressing your concern. If concerns cannot be addressed in a timely manner, management will respond in the following days.
Please read this entire page at least once. Use the account number on your billing statement to sign up for the Keystone Owner Portal.
If the seller failed to provide you with a mailbox key, please contact the US Postal Service. Please read one or more recent Newsletters appearing on the News page.
Monthly Dues Paid by Owners
May 2019 new mailing address for those who wish to mail their dues payment:
Pebble Creek Condominium Homeowners Association
c/o Keystone Denver
PO Box 173852
Denver, CO 80217-3852
As outlined in the Rules and Regulations, late fees will be assessed when payments are not received in a timely manner.
A percentage of your dues is used to pay for HOA insurance, water, natural gas, common area electrical service, Denver Sewer & Wastewater, general property maintenance on approximately 16 acres, wages paid to maintenance workers, trash collection, and related common expenses. Non payment of dues, in the worst possible case, can result in one of more of: a super-priority lien being filed and subsequently collected by the title company upon closing on the sale of a unit, attorney collection fees billed to the unit owner, and the possibility of foreclosure. While the HOA is aware that bad things can happen to good people, dues must be collected in a timely manner. Owners experiencing financial difficulty should speak with Management as soon as possible. Collection policies are strictly enforced.
Resident names must be written down on a card inside the mailbox or else incoming mail may be returned to the sender.
New owner-occupants may qualify for a free one-time mailbox lock change by contacting the US Postal Service. Residents who are unable to walk to their mailbox can request Hardship Delivery from the US Postal Service. Retrieve mail from your mailbox on a regular basis (mailboxes are occasionally targeted by thieves). To receive daily email notification for incoming mail, sign up for USPS Informed Delivery Service.
The US Postal Service prefers the delivery address appear on one line as 3550 S Harlan St Unit XXX where XXX represents your unit number.
UPS® and FedEx® prefer that you specify both a Building Number and a Unit Number as an additional address line, e.g. Building X Unit XXX, where X represents a numeric digit. Delivery drivers find it challenging to locate units when a building number does not appear on the shipping label.
Packages left unattended near your front door are subject to being stolen. If you receive a significant number of packages from UPS® or FedEx®, consider signing up online for an account which enables you to optionally re-route packages to a retail outlet, where you can later pick up the package.
Carports are not to be used as storage areas. Items left unattended in carports are deemed to have been forfeited and PCHOA may remove those items and dispose of them with proper notice. Owners whose assigned carport is found to be in violation of PCHOA Rules & Regulations may be assessed a fine, regardless of who occupies the corresponding condo unit. Carports are to be used for vehicles only. Bicycles may be hung or placed under the carport storage locker.
The Condominium Declaration For Pebble Creek Condominiums states, in part: No owner shall be permitted to lease a unit for transient or hotel purposes. No owner may lease less than the entire unit.
The City and County of Denver has strict regulations on temporary lodging, and Air BnB rentals are not acceptable through Pebble Creek HOA. Increased "stranger" traffic puts the community at risk. Stay safe and within regulations by avoiding these rentals. Denver Short-term Rental License Information
Landlords are encouraged to ensure that renters are aware of the Rules and Regulations. Landlords are encouraged to withhold refunds of damage deposits until it can be verified that large items were not improperly discarded or dumped, causing the HOA to incur additional fees for trash removal. Ads for rentals can be posted at mail kiosks.
Individual homeowners should make certain the insurance policy on their unit(s) contains an HO6 "Loss Assessment" clause. Loss Assessment coverage typically pays the Homeowner Special Assessment that is individually invoiced in the case of a covered loss where the Association deductible exceeds the Association's ability to pay.
Modification of Units, Grounds, Common Area, etc.
In reading the Rules and Regulations you will find that covenants exist which require that residents contact HOA Management in advance of making certain modifications. Residents are urged to consult the Architectural Committee before making any changes to units or common areas. Contact us by email initially and someone will reply with appropriate advice.
Completion of the 
Architectural Change Request
 is required 
prior
 to installation of windows, satellite dishes, doors, flower beds, patios, air conditioners, concrete slabs, washer/dryer units, etc.
Companies offering satellite dish service have become a concern in 2016. Certain installers are not permitted to work on a roof. The HOA forbids ground level dish installation. Contact HOA Management for a referral to an alternative company capable of installing service on the rooftop in an acceptable manner. Prior improper installations have created rooftop trip hazards in several locations.
Discarding large items by the dumpster may result in fines being assessed by the HOA and charged directly to the owner of the offending unit. The HOA is charged an additional fee by the trash company every time their driver picks up a discarded item near a dumpster, or if a dumpster is over-filled. A roll off dumpster is periodically available for disposal of large items (check with management).
Every building at Pebble Creek has one main water shut-off valve. Residents DO NOT have access to this shut-off valve. Contact management several days in advance of needing the water turned off. A notice to other building residents must be posted in advance, advising your neighbors that water will unavailable between certain hours on a specific day. Shut off must be scheduled during normal business hours Monday through Friday.
Please conserve water and natural gas at all times.
Pebble Creek is an older community with sewers that weren't meant to handle heavy loads. The following items have cost thousands of dollars for repair:
Grease
Potato peelings
Cat litter
Paper towels
Feminine hygiene products
Diapers and wipes
Please flush ONLY waste & toilet paper. When you use a garbage disposal, use only for small scraps and run water for at least 30 seconds after disposing of all waste.
A limited number of storage units measuring 4′ x 4′ x 4′ are available on a calendar year basis, payable in advance, no refunds, and which require your signature on a Storage Locker User Agreement. The location is upstairs, above the laundry rooms in Buildings 4 & 16. For safety reasons, the contract states the HOA reserves the right to inspect lockers in order to ensure liquids and/or hazardous materials are not being stored. Note that there is a stairway which you'll need to carry your items up.
Trailer, Boat, Motorhome Parking Permit Agreement
A limited number of parking spaces for trailers, boats, RV's, etc., are available for $100 per calendar year, payable in advance, which require your signature on a Parking Agreement. The location is in the southwest corner of the complex (opposite / facing Carport O).
Miscellaneous Information
The outdoor pool area is normally open between Memorial Day and Labor Day (9:00am to 10:00pm). Residents can obtain a key for the pool area by providing identification and signing a Pool Rules Agreement.
Laundry room keys are available from Management. Laundry locations are the west end of Building 4 (near the Frontage Road entrance) and the south end of Building 16 (south of the tennis court).
Pet doors in the building structures are not allowed. City of Denver Ordinance requires that pets be on a leash at all times. Pet owners may not leave a pet unattended on a patio, balcony, or chained to trees. Squirrels are prevalent on the development, as are raccoons. Coyotes have been sighted in recent years. Please do not leave food outdoors for any animals.
Irrigation water for the ponds and lawn sprinkler system comes from the Fort Logan Lateral Ditch Company.
Newsletters in PDF format can be found on the News page. The Reminders page contains additional information for residents.
The City and County of Denver requires a permit for security alarm systems. If you fail to obtain a permit, police are not required to respond to alarms. In the case of problem alarm systems (recurrent false alarms) the City is likely to impose a fine.
Generally snow removal occurs when the average accumulated depth of snow reaches 4 inches or more and usually begins after the snow has stopped falling. Emergency access to buildings is a priority. Mailbox and dumpster locations are secondary. The maintenance staff makes every effort to shovel snow from 2.5 miles of sidewalks. Thanks in advance to residents who volunteer a few minutes to shovel snow away from an entrance, mailbox, etc.
Annual Residential Fire Safety Equipment Report
The City & County of Denver Life Safety Ordinance requires owners to maintain operating smoke detectors within the condo unit sleeping areas. The City also requires owners to complete an Annual Residential Life Safety Equipment Report by September of each year and submit it to PCHOA Management. The Denver Fire Department may request from PCHOA a list of non-compliant owners.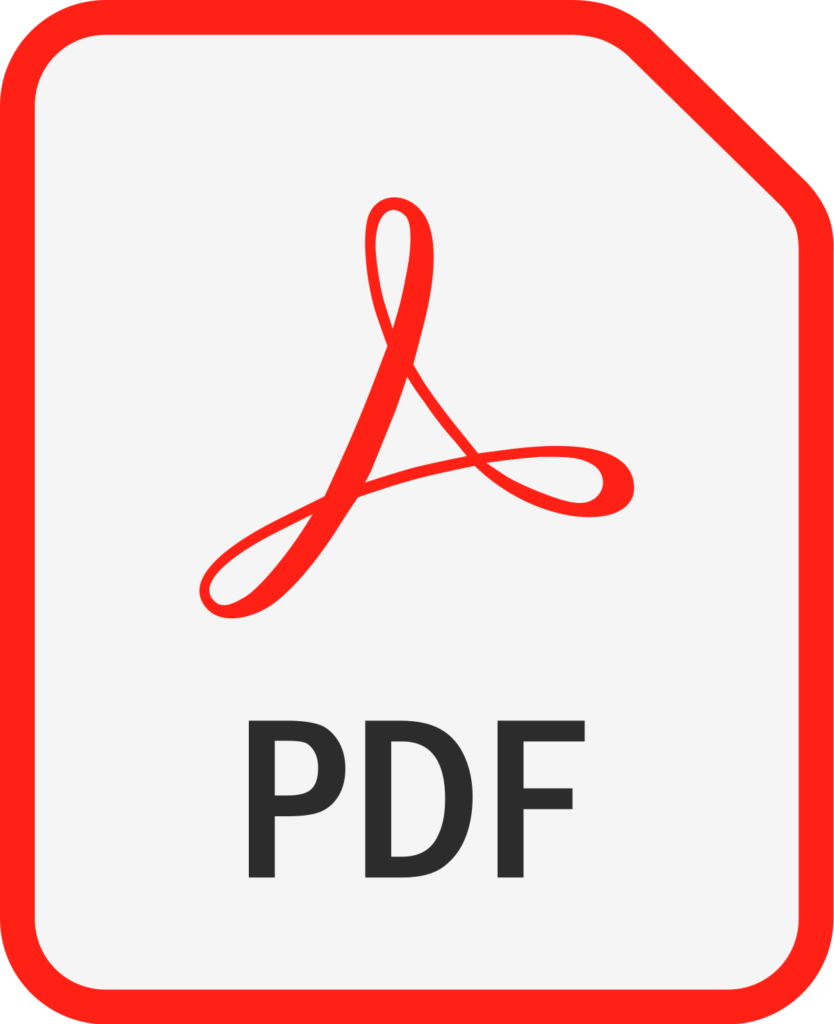 HOA financial statements, policies, forms, and related documents are available to owners who have registered at the Keystone Owner Portal.
HomeWiseDocs.com
 is a simple to use electronic platform to obtain information you may need about the association where you live. Sign up and use your account to pull CCRs, Budgets, Reserve Studies, you name it. The system enables you to request the information you need from the convenience of your home, office or from the road at any time day or night. First time users will need to 
Sign Up
. If you eventually sell your condo, you can directly pay HomeWiseDocs.com for documents which will be required by the title company at closing.